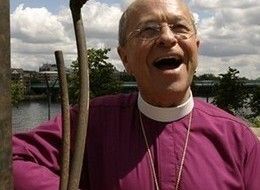 Barack Obama has picked Gene Robinson to lead the prayer at the Lincoln memorial!
I have to say that this is rather inspiring news. The first openly gay bishop to lead the prayer!!
I was quite critical of Obama's pick of Rick Warren, thinking it was an insult to gays and lesbians. Now I see clearly that I was wrong to be so critical of Obama, he seems genuinely to want to include everyone, to be "everyone's president." And if Robinson and Warren can perhaps sit down and dialog in good will, find common ground . . . . just maybe there is hope for us all.
Good job President Obama!
Read the Article at HuffingtonPost